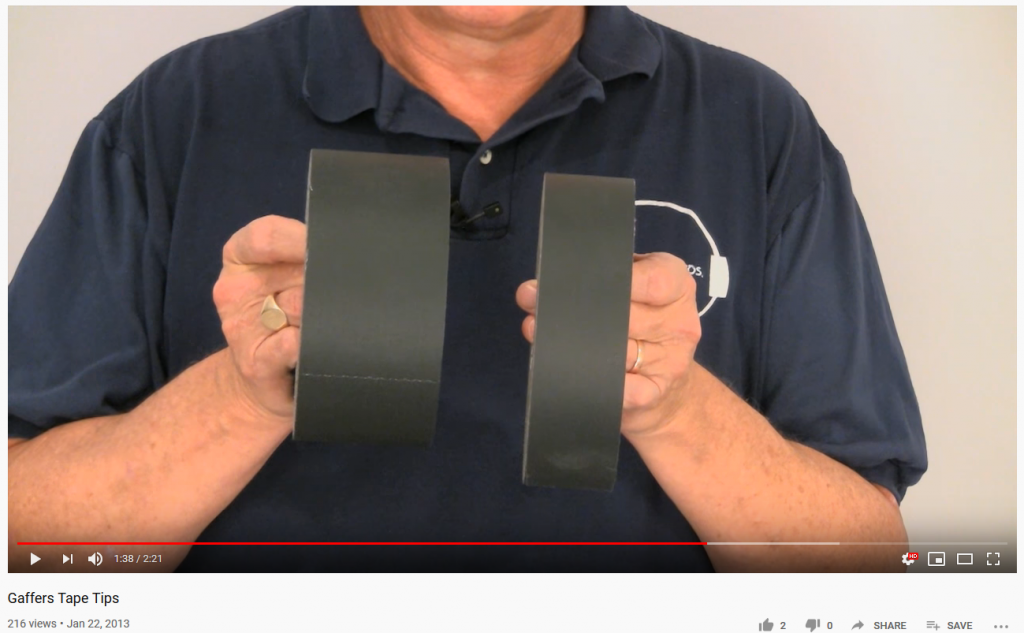 When doing a little research on gaffers tape, I googled "gaffers tape tips".
To my amazement, a video I posted to YouTube in 2013 popped up in the top position.
No, there are not a lot of gaffers tape tips videos generated, but it still surprised me that something I had done almost 7 years ago would still return such high search results.
Click here and take a look at my "2013 self".
TheTapeworks.com
Voice 866-386-8335
Fax 800-327-6651
Email sales@harrisonbros.com
Harrison Bros. Inc.
47 North Chatham Pkwy.
Chapel Hill, NC 27517