Our Account Policy
Please note: If you plan to place a credit card order, it is not necessary to open an account. Simply return to the page for the product you wish to purchase and click on that product..
You will be asked for credit card info during the checkout process.
How to open an account
1. Download, fill out and fax or email us your completed  credit application.  (credit application in .pdf form)
-Fax to 800-327-4414
-Email to sales@harrisonbros.com
  Your account can usually be opened within 48 hours of receipt of your completed application.
2. Normal terms are net 30 and there is a 1.5% monthly service charge for overdue accounts.
3. If you need to place an order now but want to set up an account, you can pay for your order with Visa, Mastercard, Discover, American Express or PayPal. When you are ready to order again, your account will be ready and we can just send you a bill.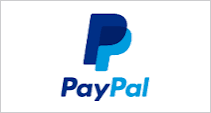 4. We currently do not offer COD terms.
5. Contact our credit department to discuss your special needs.
Here's How To Reach Us
Harrison Bros. Inc.
TheTapeworks.com
Voice    866-386-8335
Fax       800-327-6651
Email    sales@harrisonbros.com
Harrison Bros. Inc.
47 North Chatham Pkwy
Chapel Hill, NC 27517