Gaffers Tape

Real USA Professional Grade Gaffers Tape
Gaffers Tape is true cotton cloth tape with a matte finish
and synthetic adhesive that holds strong but comes up clean.
Gaffers tape is durable, waterproof and can be torn by hand.
We offer the four leading national brands including Pro Gaffer (Pro Gaff).
Gaffers tape, also known as "gaff tape", for Only $17.66 per roll is in stock. Order Today & We Ship Today.
Pro Gaff at the lowest price is available.
Tape that uses natural latex rubber adhesive is not true gaffers tape. It is duct tape.
When comparing duct tape vs gaffers tape the differences are easy to see.
Pro Gaffer tape is available in 4 widths and 20 colors.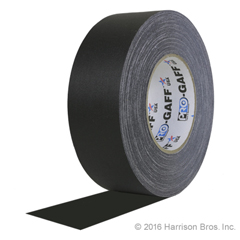 Pro Gaffer Gaffers Tape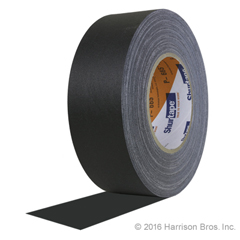 Shurtape 665 Gaffers Tape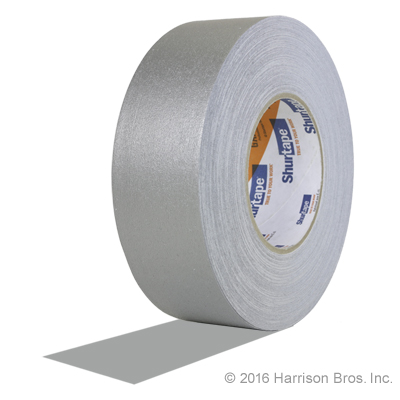 Shurtape Pro Grade Gaffers Tape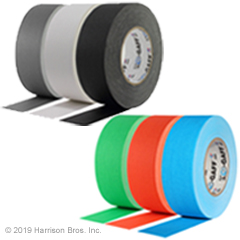 All Gaffers Tape


Black ProGaff $17.66/Roll W/Disc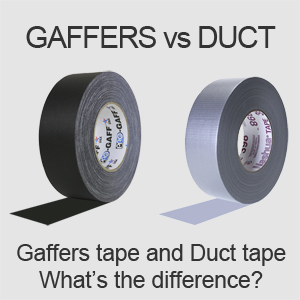 Gaffers Tape vs. Duct Tape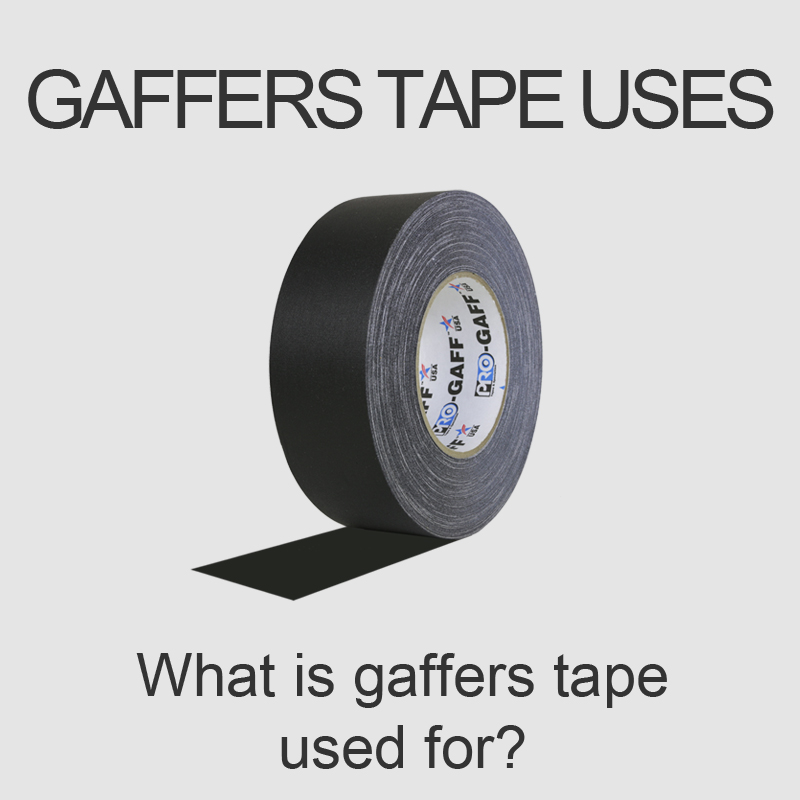 Gaffers Tape Uses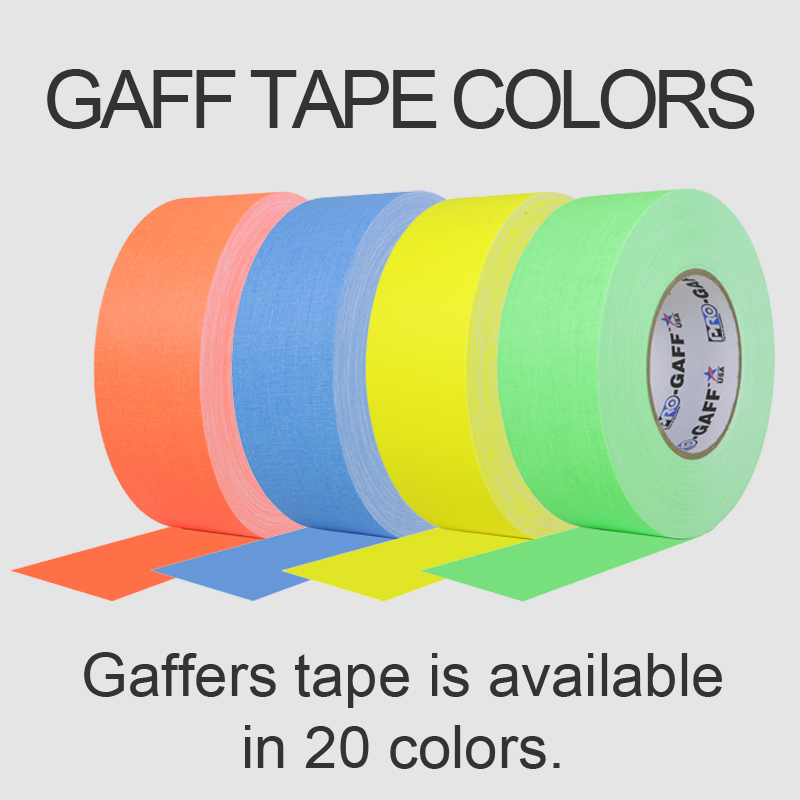 Gaff Tape Colors